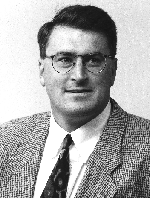 Rob Thomson is a graduate of Southington High School and Syracuse University. He served as captain of their football team his senior year as well as being named team MVP and Scholar Athlete. Following college, he had a brief stint with the New England Patriots. He joined a Travelers subsidiary, Bankers & Shippers Insurance Company, for the next three years. With Bankers & Shippers, he held the position of Senior Territory Manager that included working with over 400 insurance agencies throughout New England. He was responsible for marketing and agency development with their Property & Casualty products. His background of agency management was natural fit for Thomson Financial Services along with a strong working knowledge of insurance.
Rob joined Thomson Financial in 1995. His a former Chairman of the Board of Directors for the Greater Southington Chamber of Commerce where he was Chairman of the Apple Harvest Festival.. He also is a member of The Connecticut Underwriters Association and a member of the Connecticut Benefit Brokers. Rob is the former head football coach at Bristol Central High School. Rob and his wife Patty, who is an elementary school teacher, have two sons and reside in Southington.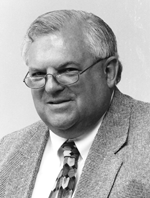 1940-2003
Bill Thomson is a native of Southington and is a Southington High School Alumnus. He served in the US Army for three years prior to joining Waterbury Farrel/Textron of Cheshire. During his 28 years with Waterbury Farrel he held a number of sales/services positions in Chicago, Roanoke, VA, Cheshire, CT and Rock Hill, SC, before returning to Southington in 1977, as sales manager. He later went on to become Vice President of sales, and general manager. His responsibilities included evaluating and designing new employee benefit packages including health, dental, disability and 401K plans.
After spending many years in manufacturing, he started Thomson Financial Services, a company specializing in the sales of health insurance products to central Connecticut businesses, in 1990. He was the lead agent in the Central Connecticut area in developing a partnership between the local Chambers of Commerce, employers, providers and Chamber Insurance Trust with ConnectiCare. Mr. Thomson serves on the ConnectiCare small group advisory council, is on the Board of Directors of the Connecticut Health Underwriters Association, a member of Connecticut Benefit Brokers, and Board of Directors of the Berlin Chamber of Commerce. In 1998 was Anthem Blue Cross Blue Shield of Connecticut market leader, 1999 GE Financial Presidents Club award winner, named by the Southington Chamber of Commerce as Business Person of the Year for 1999/2000, and Berlin Chamber of Commerce Person of the Year for 2001. Mr. Thomson was elected president of the Berlin Chamber of Commerce Board of Directors for the 2002-2003 year.

Mr. Thomson is a member of the Southington Rotary and Elks Clubs. He has served on the Southington High School Career/Vocational Education Advisory Council and Co-Chairperson of the Southington Apple Harvest Festival. He was recently a member of the Greater Southington Chamber of Commerce Board of Directors.

Bill and his wife Ellie, who is a clinical nursing supervisor for the Visiting Nurse and Home Care Services of Central Connecticut have three sons and eight grandchildren.
Our Trade Associations
ConnectiCare Small Group Advisory Council
Connecticut Benefit Brokers
Connecticut Long Term Care Partnership
Hartford Life Underwriters

Our Chamber of Commerce Membership